Volume Sales
We offer an array of pricing programs for volume sales to individuals, companies, events, promotional companies, retailers and distributors. Contact our sales team and we can find the right pricing for you.
Want something custom? We offer a range of customization options from color, logos and custom copy. Click to button to check out the details of our customization.
Contact Us
Our sales manager, Logan Barbour, can help you with your volume sales order. Call us at:
(833) 803- 4653 option #1
Email Us
Retail
200+ Retail Locations

We are in hundreds of stores around the country including: Worldwide Golf Shops, PGA Tour Superstore, Scheels and many other golf stores and pro shops.

100+ Online Retailers

We have hundreds of online retail partners that sell our products online in the US, Canada, Mexico and Australia.

Many Distributor Partners

We have partnered with key distributors like ProActive Sports Group to help distribute our products to retailers.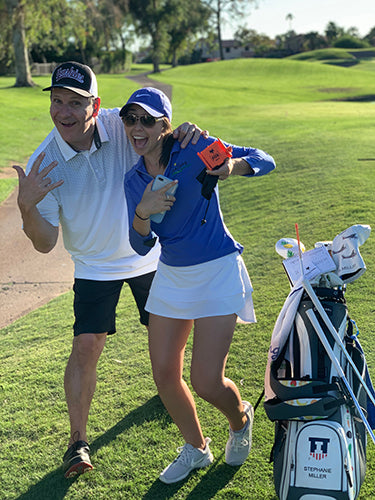 Events
Add some excitement to your next event!
Tired of giving away the same old stuff?  Want something new and unique? Want to add more value for your sponsors? We have the solution! Our unique customizable products are the perfect gifts for your next golf event.
Promotional Companies
We have a special pricing program designed specifically to partner with promotional companies. With our great products, amazing customization you can provide your clients with an awesome experience for thier event or promotional products.
Looking for Somthing Else?
Check out our sister brand, Desert Fox Products. We have a full line of hilarious tumblers just like SwingAide™ but for a long list of other themes. They are perfect for Nurses, Lawyers, Hunters, Fisherman and many others. We offer the same volume discount programs and customization at Desert Fox Products.
Check Out DFP